@ The University of Texas at Arlington
E V E N T S
"Aradhana", our fusion music and dance emsemble, is a colorful fiesta showcasing India's varied culture and beauty.
The talent and creativity of our members is displayed at our art and crafts exhibition aptly titled "Kalakruti".
Yoga classes held on-campus and free for everyone.
Lectures and demos on topics ranging from meditation to current affairs.
One of our recent events was a music concert by the professional music group "Srishti".
A plethora of lovely traditional Indian dresses was seen at our hugely popular "DPDD-Desi Party Desi Dress".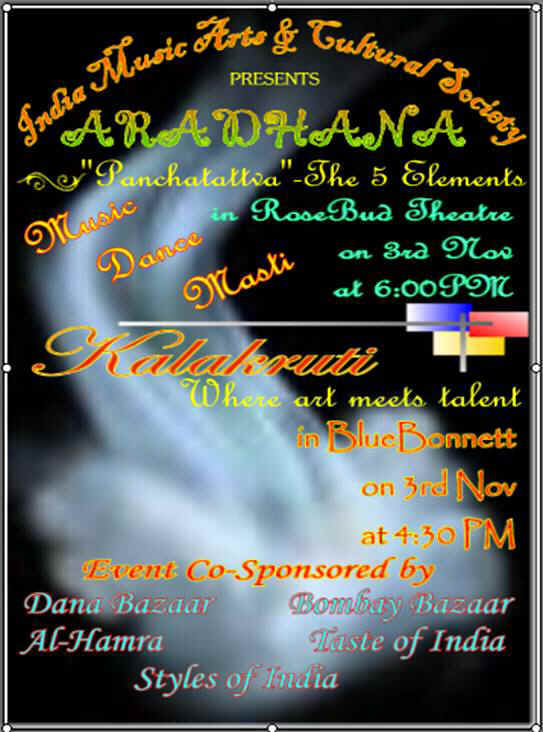 " A Musical Journey through The Indian Film Industry !"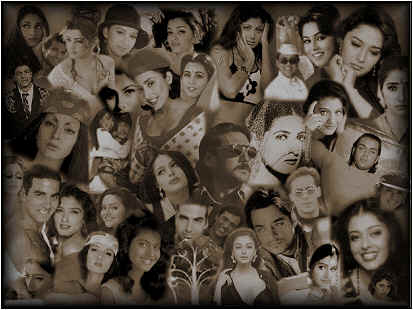 A Classy & Professional Film Music Show
Exclusively @ RoseBud Theatre, University Center.
On Sunday, 25th August @ 6:00 PM
Performance by:
IMACS ORCHESTRA
Home Mission Statement Constitution Committee Members Events Fall 2003 Students
Join IMACS Letters Yoga The IMACSian Nostalgia Contact Us